I have learned a lot in just a few days. Well, actually over several weeks as we grew closer to the event and our planning of the trip. We really left the lodging arrangements to within 2 weeks of light off. We had also decided to travel with only carry-ons for 2 weeks. This one is a mixed bag, so to speak. It was really good because we did not book through a consolidator or agency.  We booked Norwegian Air from Seattle to London Gatwick. Then we booked TAP (Air Portugal) from London to Lisbon.  Not having to pickup bags and clear any official lines made our transition between airlines at Gatwick easier. (There is a whole other story about that later.) The down side is a backpack and a 21 inch spinner can be a lot of weight to maneuver, especially if you have to go up or down rickety stairs to and from the plane. (We had to several times.)
The way we had planned, we were going to have a mini-vacation in London (2 1/2 days)to start our vacation.  Then I received a tweet that Trump was going to be arriving at the same time as us. Given that there were expected to be protests with people numbering close to a quarter of a million and "Baby Trump" flying, all in the places we wanted to see and experience were not going to be available to us. We spent some more money changing that flight to arrive in London at 0700 and leave on TAP at 1030.  It was the best money we could have spent.
We arranged our lodging through a website Mike found called "Lisbon Serviced Apartments". Sort of like Airbnb, but not. We looked at the different apartments they offered and the areas of town they had places. I almost chose Chiado.  But in a moment of desire to be downtown urban, exactly "downtown", we chose "Avineda". While we requested a T2 (2 bedroom-larger with washer/dryer inside the apartment), we were confirmed for a T1 (one bedroom with washer and dryer outside the apartment and shared with the next door neighbor). It was substantially less money so I did not mind too much.
I recommend this service and especially having an apartment versus booking into a hotel. The hotels along Ave Liberdade (Pronounced: "libe-er-dodgy") are spendy as they are in the heart of downtown, in the Baixa District of Lisbon. (Pronounced: "bye-sha"). The interesting thing is that where we are located we are maybe 2 short blocks up the hill from Liberdade, yet it is light years different.  We are in "old town" which is being renovated on all sides to become gentrified. There is graffiti everywhere. I was shocked at first. I thought we were headed into a ghetto when we first arrived and our driver was delivering us to our apartment.  He kept saying what a wonderful choice we had made. I was ready to tuck tail and head for home. :>D
So for tips:
 Don't pack a lot of toiletries.  In our case, the supermercado is about 4 doors up the hill. It has everything you could need and more. Fruits, vegetables, bread, coffee, shampoo and conditioner, soap, deodorant.  You name it, they pretty much have it.  I wasted space in my carry-on with toiletries, not including what a hassle that is at the security stops at airports.
 At these types of apartments, for 1 Euro, you can have them drop off clothes detergent. In a T1 apartment, they provide all you could need for 4 people in the way of kitchen supplies (dishes, glasses, cookware, etc.). There is a fridge (no freezer – not needed – you buy daily fresh); stove-top, dishwasher (they provide free of charge dishwashing pods); oven/microwave. Small appliances include a toaster, hotpot for water, and a coffee pot. Housekeeping leaves fresh towels on demand and changes bed linens every third day.  They do a light cleaning each day – put dishes in the dishwasher, tidy the bed, dust mop the floors, as well as leaving the fresh towels. There are no paper products besides toilet paper provided, but the supermercado has napkins and (Kleenex-like) tissues.  These are very thin and not at all substantial.
The bathroom amenities include large bottles of bath gel and shampoo. These are not the little bottles like we used to see.  These are the big bottles in locked holders. No bars of soap. I like showering with a bar of soap, not shower gel, which feels like it leaves a film on my skin. But soap of all kinds is available at the supermercado.
Instructions on how to use appliances is usually in Portuguese but has pictures/drawings. It took a couple of lukewarm showers, but we figured it out pretty quick.
 Cocktails are expensive, wine and beer are not. Eat local whenever possible. There are a lot of fancy restaurants touting other country's foods. Eating Portuguese is yummy. I found a website in advance of this trip which explained the traditional dishes which gave me the education I needed to understand most of the menus.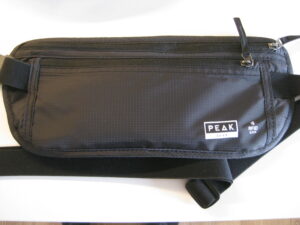 6. Buy a money belt. Use it!  Pickpockets are notorious here. They came to Lisbon about 3 years ago as they saw the tourism uptick, so I've been told. These are professionals. There are schools that start teaching the profession at a very young age. Any time you are getting on or off transportation, in crowds or caught between people, there is a good chance a pickpocket is working the area. They are nearly impossible to spot.
7. Take Euros. Make the exchange at SEATAC and be generous to yourself. We thought we would be able to use our credit card everywhere. But, no. There are many things we wanted to do (a casual beer in the park, wine in the art store, lunch in a pastelaria). You just never know when you will need cash. The exchange rate in Gatwick was just horrendous although the fee was only 4,99 Euros. $220 garnered us 128 Euros. I thought Capital One had an ATM here, but they do not show one on their website when I checked. Check with your bank before you go about their fees for exchange and ATM fees. Most carry a foreign exchange fee.
8. Take one good charge card and guard it carefully.  Take 2 photocopies of it front and back. Leave one at home in an accessible place and take one with you. Make copies of your passport, Global Entry or TSA pre-check cards, drivers license, etc. Leave the real thing in the safe in the lodging and carry a copy of your passport and charge card with you in your money belt.  You want the credit card contact information in case there is an incident but keep the original safe.
9. We found a "travel safe" on Amazon for $99. It is slashproof and can be locked around any immovable object. We do have a safe in the apartment but it is tiny – handles passport, jewelry, folded papers.  But our computers, not so much.
10. Take flats, shoes with wide soles and step high. The cobblestones are uneven and there are ripples in the streets and sidewalks that will defeat any and all ages.  My feet, calves and thigh muscles are always tense and my eyes are always on the ground looking for the next trip hazard. I see a number of people, from 5 year olds to 95 year olds wearing casts or having skinned knees. Between the hills, the construction and the cobblestones, flat shoes are a must. I almost wish I had brought leg, knee, wrist and elbow protectors like skateboarders have! :>D
11.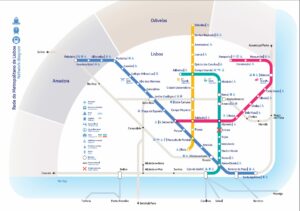 Buy a Via Viagem Card for transportation They are convenient, save money and are easy to use.  The network is extensive as well.
That's all I have learned for now. If there is more later, I will add more tips (Tips #2) as I can.  Comments are welcome and would be appreciated!  Obrigado for reading!