Carlanne has done many things in her life: professional sales; accounting and business consulting; social media marketing consultant; travel journalist/photographer; and, she managed, as President, her condominium Association for the past four years.
The last "job" was as an unpaid volunteer which took many hours and expertise from the business standpoint.  Not to be taken lightly, the Association is a non-profit corporation with a $40 million dollar property asset and an annual budget just shy of $1 million dollars per year.  In 2017 she was named the Washington State Chapter of Community Association Institute Homeowner/Board Member of the year (2017). When the declarant sold 75% of the units in the property, the Board of Directors transitioned from Declarant control to Resident Control. That is when Carlanne took over the reins of the business.
Retired (yet again, albeit from a volunteer position) and ready to travel, 2018 will feature British Columbia, Minneapolis, MN, Oregon and Washington, with aspirations of Ireland as a part of her travels.
Who knows? Maybe there are other geographical areas she has not yet considered……so………
2019 is taking her and her husband to Portugal, Lisbon in particular. If that works out well, she may be writing regularly from Portugal.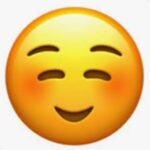 Check back here for updates and photos of her travels.
Please note: What I write here is always from my perspective and should anyone recognize themselves in my writings, understand my perspective and yours may be very different. Neither are right or wrong – just different.